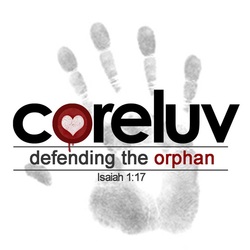 There are over 160,000,000 orphans in the world today and only 250,000 of will be adopted each year. At this rate, it would take 572 years to adopt each of the world's current orphans, not including the 1750 children that continue to be orphaned every day.The sad truth is that most orphans will not be adopted and that is what drives Coreluv International to step up and do something. Our dream is to bring hope to orphans, through Jesus Christ, by partnering with communities and orphanages around the world to provide 5 basic needs: clean water, food, education, healthcare, and a loving environment to call home.

Coreluv International is now partnering with an orphanage in Gonaives, Haiti. There we are working to provide these needs and see hope returned to a impoverished and disaster stricken country.

Why do we take orphan care so seriously? Because, unless someone defends them they are defenseless, unless someone speaks for them, they will not be heard. James 1:27 says "Pure and genuine religion in the sight of God the Father means caring for orphans and widows". We believe this scripture is not a suggestion but a commandment, something the Church MUST do. We are the church.


www.coreluv.org
www.facebook.com/coreluvinternational
---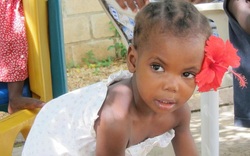 We are currently raising funds to build a wall around the Mayan Orphanage. We can not move the 80 children in until the wall is complete. Please visit the link to see how you can help be a part of this amazing opportunity!


http://coreluv.storenvy.com/products

http://coreluv.org/donate/

Pictured is Mylove and soon she will be a Texan! Our help is giving her a real home.

---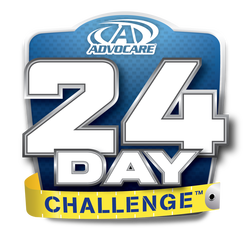 www.advocare.com/140360046
Have you taken the 24 day challenge? The
AdvoCare 24 day challenge
to tone up and lean out is the only
satisfaction and results guaranteed
health management system on the market. The average person looses 12 pounds during their 24 day challenge! If you are ready to shed off extra inches and pounds and also gain an extreme boost of energy start you're personal 24 day challenge now! It is an amazing life transformation.
email any questions to
teamgerhart
@gmail.com
or find answers immediately at
www.advocare.com/140360046
---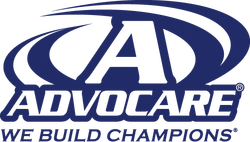 What are you wishing for in 2014? Want to get healthy, lose weight, have more
energy, free up some time, earn more money? AdvoCare can help you turn your
wishes into plans.
AdvoCare is a world-class nutrition company specializing in health and wellness, weight management, energy and sports performance. Browse this site to learn more about our cutting-edge nutritional supplements as well as the opportunity to earn a full-time income with a
part-time commitment by sharing AdvoCare products with others.
AdvoCare products are formulated by an elite Scientific and Medical Advisory Board with over 200 years combined experience in pharmacology, toxicology, nutrition, sports performance and pediatrics. We have a multitude of product endorsers including professional athletes and champion amateur athletes.
We take the products every day and we love to share AdvoCare with everyone we care about. Share your wishes with us and join us on our journey from wishing to planning! Here's to your ultimate health and ultimate potential!
For more info visit
www.advocare.com/140360046
---

Keywords and Tags:
animal conrtol, montgomey county animal control, animal control in montgomery county, animal removal, spring animal removal, spring animal control, rodent control, rodent removal, rodent control, conroe animal control, conroe animal removal, tomball animal control, tomball animal removal, houston animal control, houston animal removal, magnolia animal control, magnolia animal removal, wildlife control, wildlife removal, wildlife trapping, animal trapping, rat, mice, mouse, opossum, nutria, squirrel, raccoon, skunk, armadillo, dead animal, squirrel removal, squirrel in attic, squirrel control, opossum removal, opossum trapping, raccoon removal, raccoon trapping, skunk removal, skunk control, skunk trapping, attic trapping, armadillo removal, feral cat removal, pest removal, pest control, conroe pest, houston pest, tomball pest, magnolia pest, montgomery county pest, houston wildlife, conroe wildlife, tomball wildlife, same day service, get rid of squirrel, get rid of shunk, get rid of opossum, get rid of raccoon, get rid of rats, get rid of mice, rat trap, mouse trap, pest control, squirrel in attic, opossum in attic, raccoon in attic, rats in attic, roof rats, magnolia pest control, conroe pest control, woodlands pest control, woodlands animal control, woodlands animal removal, woodlands squirrel removal, houston pest control, tomball pest control,woodlands rodent control, houston rodent control, conroe rodent control, woodlands squirrel removal, spring pest control, nuisance animal, nuisance pest, nuisance rodent, nuisance wildlife, critter control, critter removal, critter trapping, critter relocation, critter getter, nuisance critter, conroe critter, tomball critter, houston critter, magnolia critter, woodlands critter, montgomery county critter, dead critter, critter in attic, critter under house, squirrel removal houston, squirrel removal conroe, squirrel removal woodlands, squirrel removal spring, fox removal, fox control, bobcat removal, bobcat control, coyote removal, coyote control, feral hog removal, preadator removal, glenloch farms. advocare