RACCOON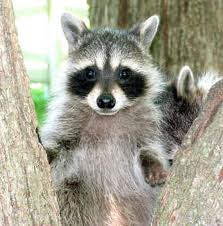 Raccoons are easy to recognize with their distinctive black mask and ringed tail. Adults mature in about a year, and larger animals may eventually reach weights of more than 40 pounds. Raccoons are excellent climbers and are very dexterous. A raccoon's fingers are almost as nimble as a monkey's and they aid this creature in opening trash cans and boxes, and in disassembling building structures in order to find habitat. They are most active at night, seeking refuge during the daylights hours in hollow trees, barns, chimneys, crawl spaces, walls, and attics. They are omnivores, and will feed on almost anything they can get their hands on. They are extremely intelligent, and live very well in conjunction with people.

Nuisance concerns:

Raccoons have no trouble living in conjunction with humans, and have found our dwellings to provide excellent sources of food (trashcans & pet food) and shelter. Raccoons will find any entrance to your house, usually causing damage to get in and if suitable, decide to set up a den. Chimneys are a popular choice, as are attics and other crevices in a house. You don't want a raccoon as a housemate. They make quite a bit of noise, scratching, growling, walking around, and if juveniles, crying. They cause damage to the house, prying new areas open. Once they are in, they can cause extensive damage to your attic. They will search hard for food, and tip over your trashcans.

Raccoons also pose a serious biohazard. They are host to a number of parasites and diseases that can infest people or pets. Raccoons are the main carrier of rabies in Texas and can also carry and spread Canine Distemper, a common and often fatal disease of dogs. It is caused by a virus and is spread most often when animals come in contact with the bodily secretions of other animals, such as raccoons, who are infected with the disease Rabies, a viral disease that causes progressive paralysis and death in mammals, including humans. Any raccoons exhibiting abnormal behavior, such as fearlessness toward humans, awkward and slow movements, or excessive daylight activity should be strictly avoided. Dens or other heavily utilized raccoon areas may be infested with the eggs of Raccoon Roundworm. This parasite can cause severe health problems in humans who accidentally inhale or ingest the eggs found in raccoon feces. This is of particular concern when children's play areas are nearby. Every effort should be made to remove raccoon feces from areas frequented by people.
---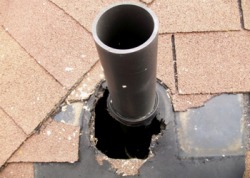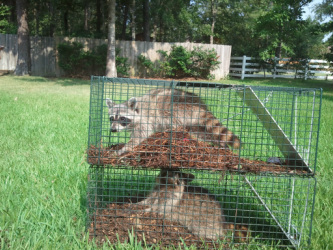 Call Brandon 1st 936-445-9924 or e-mail thacrittergetter@gmail.com


SQUIRREL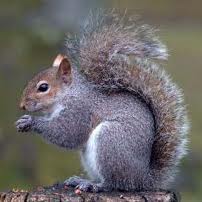 Squirrels are members of the rodent family. The most frequently dealt with nuisance squirrel is the Eastern Gray Squirrel. They measure around 16-18 inches from nose to tail and weigh approximately one pound. Gray squirrels are active year-round and arboreal, meaning that they live primarily in trees. They feed on a great variety of foods, such as nuts, seeds, fungi, fruits, and of course the seed in your birdfeeder. They store nuts and acorns in holes in the ground. Gray squirrels breed throughout the year, but there are two distinct peaks, in the late winter and late summer. They prefer cavities in trees (or homes). They are most active in the morning and evening. Like all rodents, they gnaw in order to wear down their teeth. They are of course very agile and amazing climbers.


Nuisance concerns:


Squirrels have easily adapted to humans. They frequently use buildings as nesting areas. Squirrels love to stay in an attic or soffit. They often find a small opening and will chew a wider hole to gain access to the building. They bring nesting material into the home, and make quite a bit of noise scurrying around and caching nuts. Most people hear the running in the morning and evening. They often fall down the chimney flu and make a lot of noise or enter the fireplace. Sometimes they fall down a wall from the attic and get stuck. They often chew their way into commercial buildings or apartments. They often enter the attic through the gable vent. Squirrels can cause a fire hazard in homes by bringing in nesting material, and by chewing on wiring. Squirrels can leave behind a lot of droppings and urine in the attic. The droppings not only smell bad, but they pose a biohazardous risk, and the smell attracts new squirrels.

Call Brandon 1st 936-445-9924 or e-mail thacrittergetter@gmail.com

---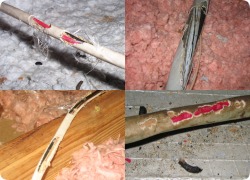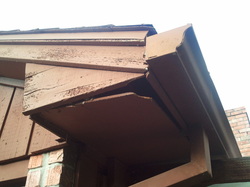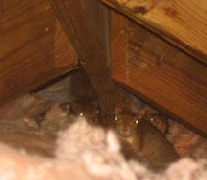 Keywords and Tags:
animal conrtol, montgomey county animal control, animal control in montgomery county, animal removal, spring animal removal, spring animal control, rodent control, rodent removal, rodent control, conroe animal control, conroe animal removal, tomball animal control, tomball animal removal, houston animal control, houston animal removal, magnolia animal control, magnolia animal removal, wildlife control, wildlife removal, wildlife trapping, animal trapping, rat, mice, mouse, opossum, nutria, squirrel, raccoon, skunk, armadillo, dead animal, squirrel removal, squirrel in attic, squirrel control, opossum removal, opossum trapping, raccoon removal, raccoon trapping, skunk removal, skunk control, skunk trapping, attic trapping, armadillo removal, feral cat removal, pest removal, pest control, conroe pest, houston pest, tomball pest, magnolia pest, montgomery county pest, houston wildlife, conroe wildlife, tomball wildlife, same day service, get rid of squirrel, get rid of shunk, get rid of opossum, get rid of raccoon, get rid of rats, get rid of mice, rat trap, mouse trap, pest control, squirrel in attic, opossum in attic, raccoon in attic, rats in attic, roof rats, magnolia pest control, conroe pest control, woodlands pest control, woodlands animal control, woodlands animal removal, woodlands squirrel removal, houston pest control, tomball pest control,woodlands rodent control, houston rodent control, conroe rodent control, woodlands squirrel removal, spring pest control, nuisance animal, nuisance pest, nuisance rodent, nuisance wildlife, critter control, critter removal, critter trapping, critter relocation, critter getter, nuisance critter, conroe critter, tomball critter, houston critter, magnolia critter, woodlands critter, montgomery county critter, dead critter, critter in attic, critter under house, squirrel removal houston, squirrel removal conroe, squirrel removal woodlands, squirrel removal spring, fox removal, fox control, bobcat removal, bobcat control, coyote removal, coyote control, feral hog removal, preadator removal, glenloch farms. AdvoCare