RATS & MICE
We offer a PROVEN RODENT EXCLUSION SYSTEM that is the best in the business and can be applied to almost any home!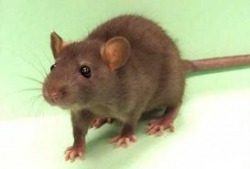 Rats
The most common nuisance rats are the Norway Rat, also known as the Brown Rat, and the Roof Rat, also known as the Black Rat. Rats are commonly associated with urban areas. They will go wherever they can find food and shelter, and that often includes buildings. Although they may look large, they need only a tiny hole (the size of a quarter) or a 1/2 inch crack to fit through. Roof Rats and Norway rats will consume many different types of plant and animal foods such as insects, meat refuse, bird eggs, seed that has been spilled from bird feeders, pet food that has been left outdoors, and almost any food in your house. This is our number one call and we are experts and eliminating the issue. We never use poisons and physically remove every rat from the home. In most cases we can do a complete exclusion to the home to prevent other rats in the future.

They contaminate food with their urine and feces. Rats contaminate huge percentages of agricultural produce and food in the home or business. Rats are enormous carriers of many different diseases, and it has been reported that rats bite more than fifteen thousand people per year including the very young, old or incapacitated. Rats are primarily nocturnal. Even though they often live for less than a year, they can breed in large quantities and populations can get out of hand.

Mice

The house mouse weighs less than an ounce. It can fit in a crack of only a quarter inch. They can and do get everywhere. If your house has food and has any small openings, eventually mice will find their way in. House mice eat many types of food but prefer seeds and grain. They do not hesitate to sample new foods, sampling many kinds of items in their environment. Foods high in fat, protein, or sugar may be preferred even when grain and seed also are present. A single mouse can't eat a whole lot, but because of their habit of nibbling on many foods, discarding partially eaten items, and defecating everywhere, mice destroy considerably more food than they consume. Mice are primarily nocturnal, they can dig, they chew like all rodents do, and they can produce a tremendous number of offspring.

Call or text 936-445-9924 or e-mail thacrittergetter@gmail.com


---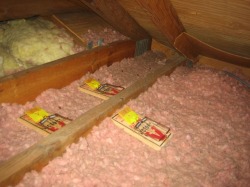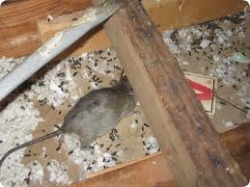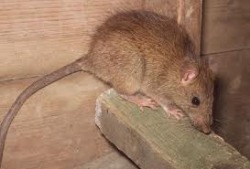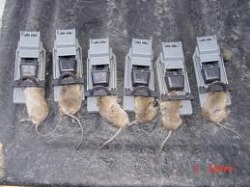 We offer a PROVEN RODENT EXCLUSION SYSTEM that is the best in the business and can be applied to almost any home!



Extra Rodent Info

Type of Infestation
House Mice
? Qty: 50 to 75 pellets daily
? Size: ¼ inch long
? Shape: Small with 1 or both ends pointed
Norway Rat
? Qty: 40 to 50 pellets daily
? Size: ¾ inch long
? Shape: Larger, rectangular with blunt ends
? Found in small groups
Roof Rats
? Qty: 40 to 50 pellets daily
? Size: ½ inch long
? Shape: Larger, curved, sausage shaped with pointed ends
? Found scattered
MYTH: Cheese is a Favorite Mouse Food (& Great Bait)

FACT: This myth is full of holes. A mouse's typical diet consists of seeds and fruit.
Mice don't really like cheese – although they will eat it if it is their only food.
Ideal baits are peanut butter, chocolate, and meats such as bacon.

MYTH: Mice do not have Urine Bladders
FACT: Mice and rats do urinate relatively often compared to some of the larger mammals.
But they do have bladders.
MYTH: Cats or Dogs Can Control Mice
FACT: Cats may kill the occasional young or old rodent,
but they do not control rodent infestations.
MYTH: Mice Grow to Become Rats
FACT: Although they are closely related, rats and mice are different species.
MYTH: I Only Have 1 Mouse
FACT: Most likely, there is more than one in your house. Mice reproduce rapidly.
Mice will reproduce year-round in stable environments with adequate food, water and shelter.
In fact, a single female mouse may produce up to 60 offspring annually.
MYTH: Mice Require Water to Survive
FACT: Water is not essential for the survival of a mouse.
Typically, they are able to fill their water needs from the foods they consume – even dry cereal.
MYTH: Mice Travel All Over the House in Search of Food
FACT: Mice will only explore a limited home range – approximately 30 feet outside of their nests.
This is another reason why the key to effective trapping is location, location, location!
MYTH: Mice Consume Bait and Go Outside to Die
FACT: There is no evidence nor has there ever been that rodents would exit buildings seeking water
and then die outside, although this would be very convenient. Additionally, a rodent bait has
never existed that would prevent decaying odor should they die inside.
Most times rodents succumb to death in their own nests.
Special thanks to www.aaanimalcontrol.com and www.victorpest.com

Keywords and Tags:
animal conrtol, montgomey county animal control, animal control in montgomery county, animal removal, spring animal removal, spring animal control, rodent control, rodent removal, rodent control, conroe animal control, conroe animal removal, tomball animal control, tomball animal removal, houston animal control, houston animal removal, magnolia animal control, magnolia animal removal, wildlife control, wildlife removal, wildlife trapping, animal trapping, rat, mice, mouse, opossum, nutria, squirrel, raccoon, skunk, armadillo, dead animal, squirrel removal, squirrel in attic, squirrel control, opossum removal, opossum trapping, raccoon removal, raccoon trapping, skunk removal, skunk control, skunk trapping, attic trapping, armadillo removal, feral cat removal, pest removal, pest control, conroe pest, houston pest, tomball pest, magnolia pest, montgomery county pest, houston wildlife, conroe wildlife, tomball wildlife, same day service, get rid of squirrel, get rid of shunk, get rid of opossum, get rid of raccoon, get rid of rats, get rid of mice, rat trap, mouse trap, pest control, squirrel in attic, opossum in attic, raccoon in attic, rats in attic, roof rats, magnolia pest control, conroe pest control, woodlands pest control, woodlands animal control, woodlands animal removal, woodlands squirrel removal, houston pest control, tomball pest control,woodlands rodent control, houston rodent control, conroe rodent control, woodlands squirrel removal, spring pest control, nuisance animal, nuisance pest, nuisance rodent, nuisance wildlife, critter control, critter removal, critter trapping, critter relocation, critter getter, nuisance critter, conroe critter, tomball critter, houston critter, magnolia critter, woodlands critter, montgomery county critter, dead critter, critter in attic, critter under house, squirrel removal houston, squirrel removal conroe, squirrel removal woodlands, squirrel removal spring, fox removal, fox control, bobcat removal, bobcat control, coyote removal, coyote control, feral hog removal, preadator removal, glenloch farms, walden, cypress animal removal